We are based in Selby, North Yorskshire and advise on anything to do with energy, whether it is understanding energy bills, advice on the forthcoming price rises, dealing with energy debts, financial grants, schemes for energy efficiency improvements, energy saving tips, the Priority Services Register and help with water bills. Our overall mission is to improve physical health and mental well-being through making homes warmer and energy bills more affordable.
We have been running since 2014 so have extensive experience of supporting people with a range of issues and in many different circumstances. 
Who are we?
Staff team: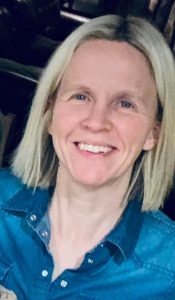 Kate Urwin: Kate is the founder and a Director of Yorkshire Energy Doctor CIC and is responsible for bringing in funding, developing partnerships with other organisations and delivering a range of fuel poverty and energy awareness training sessions. Kate also provides 1-2-1 advice to households, both through home visits and remotely. To contact Kate: kate@yorkshireenergydoctor.org.uk or 07738 818391.
Vincenzina D'Alessandro: Vin has recently joined us in June 2022 having previously worked as an Energy Advisor for Anchor Hanover. She provides 1-2-1 advice to households, gives talks and other engagement opportunities for community groups, and can provide training for staff teams. To contact Vincenzina: vin@yorkshireenergydoctor.org.uk or 07305 330732
Grace Davy: Grace is a marketing student and originally joined us as a volunteer. She is responsible for creating content for our social media channels so follow us on Facebook, Instagram and Twitter.
Directors:
We also have three volunteer Directors involved with the organisation: Prof Claire Hughes, Val White and Steve Wren.
Freelance project workers:
We often work with Chris Hailey-Norris and Emily Havercroft from another local organisation, Making Things Happen CIC. Chris and Emily come on board with specific projects and are usually involved with running training courses and community engagement events. 
What do we offer?
Our main services are:
1) Staff training to equip others with skills and knowledge to advise vulnerable households
2) 1-2-1 advice direct to residents, either remotely by telephone or through a face-to-face visit (depending on needs and location)
3) Talks to community groups, workshops or hosting information stands at local events We are primarily grant-funded so there is usually no charge for these services
Awards
In February 2018 Kate was awarded a national Heat Hero award. 15 of these awards are made every year by National Energy Action to people across the country who have gone above and beyond to help residents who are in fuel poverty. Kate collected her award at a special ceremony at the Houses of Parliament:
Watch the two videos below to get a feel for what we do. Firstly, Chris and I are talking about our Energy Ambassadors project and, secondly, we hear from Ken who we have supported with his energy costs.